Within our walls is the design expertise necessary to support every client's needs. JDI's talented professionals come from a variety of specializations, bringing diverse perspectives and ideas.
The JDI Group provides an environment for talented architects, engineers, and designers to grow to their full potential. Employees are empowered to apply their expertise while continuing to learn. We cultivate creativity, collaboration, and respect while meeting our client's needs.
TRUST
We trust each other to produce the highest quality designs to solve our client's challenges. That, in turn, will persuade our clients to put their trust in JDI.
INTEGRITY
We do things in a correct, honest, and ethical manner. As a matter of respect, every team member exhibits these traits to our customers and each other.
RESPONSIVENESS
We provide a team approach to meet our clients' needs efficiently. Our approach yields quality and impactful designs while ensuring comprehensive solutions. We react quickly and positively to meet our clients' schedules.
EMPOWERMENT
Our culture encourages our team to think freely and share ideas for the betterment of our projects and the betterment of JDI. Our team is engaged, empowered, and encouraged to offer opinions and ideas so that we all may grow and improve.
PASSION
We are invigorated by every project's unique challenges and objectives. There is enthusiasm at JDI that has a purpose, which fuels our passion and drives our success.
Today and every day, we celebrate our people.
"I love how we are empowered to do what it takes to provide our clients with the best solution possible. That is what really makes me thrive here."
– Cameron Snyder
"There are many resources to tap into at JDI when faced with a special design problem and I appreciate the family atmosphere and commitment to adding value to all our projects."
– Darla Fanelli
"What I love about JDI is the diverse workforce we have and the passion those people instill in everything they do."
– Drew VanNess
"Coworkers become friends and become family, inside the office and out. This ties into one of JDI's most important core values . . . Trust. We build trust with each other, and our clients can trust us."
– Anne Grasser
"Over the last 10 years, I have been given the opportunity to lead projects and thrive as a piping designer. I am learning something new every day."
– Jerry Brown
"Since starting here, I have built great relationships with my colleagues that I now consider my friends."
– Mohamed Abdul S. King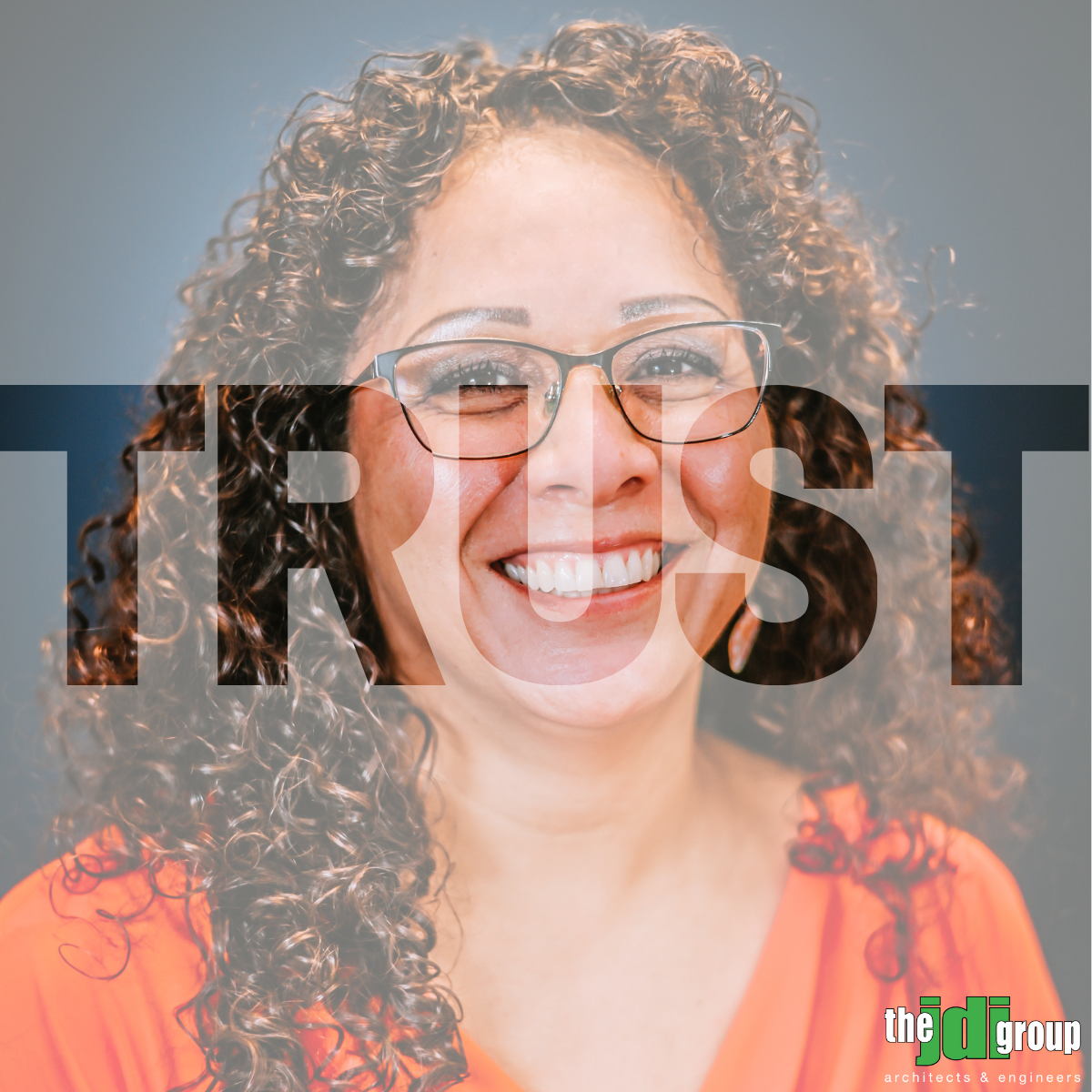 I came to JDI to expand my skills and knowledge. The past eight years with JDI have allowed me to become a versatile engineer. I may be working on a project in manufacturing one day and on a commercial project the next. It's always something new!
I stay at JDI for the people. I have the opportunity to work alongside a great group of engineers with different levels of experience and knowledge. We work together sharing ideas, providing different perspectives, discussing possible solutions, and supporting one another. I love being able to mentor our future engineers and learn from our more seasoned engineers!
One of JDI's core values is an empowered atmosphere which JDI definitely embodies. I feel appreciated for what I bring to the company. I am empowered to set goals that will  benefit me, the department, and JDI. We are encouraged to have an entrepreneurial spirit. With that in mind, the department can go out and find projects that we are passionate about!
My time at JDI has been a great journey so far!
– Zulema Lopez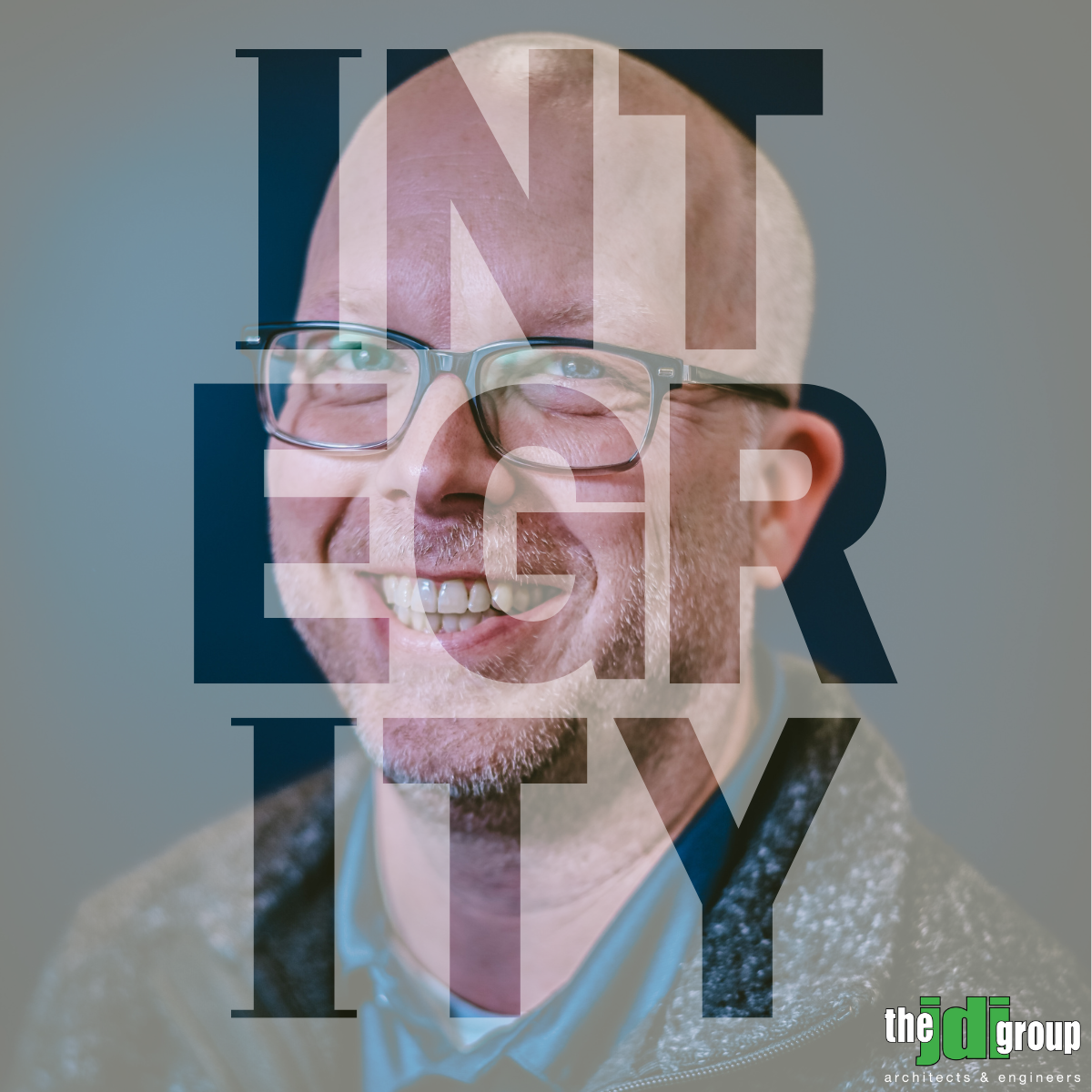 My name is Adam Ruch, and I am a senior mechanical designer at The JDI Group. I get to use my artistic and creative abilities on a daily basis to produce a product that the client will find functional as well as pleasing to the eye. I find great enjoyment in what I'm allowed to do as well as how I'm allowed to do it.
My story began as a construction worker in the early 2000s. I was young and only needed to provide for myself. By September 2007, I was married and the following year I became a father. Life was moving fast. The housing bubble burst in 2008, and I found myself unemployed just like many others. Some hard decisions had to be made. Ultimately, some doors opened that allowed me to go to college. In the spring of 2009, I signed up for classes at Northwest State Community College, aiming to get my CAD/CAM associate degree. I progressed through my studies and held down a part-time job. Eventually, I was hired full-time by another company. Things were going in a good direction for me and my family.
As I was getting closer to finishing my studies, I was interviewed for a drafter position at JDI. In 2011, I accepted the position not knowing how life-changing it was going to be. I was assigned a mentor that took me under his wing and showed me all the ins and outs of 2D and 3D equipment and piping design. During this time, I changed my studies at NSCC to get my associates in Mechanical Engineering. Pursuing the CAD/CAM degree did not make sense and did not interest me anymore. I found the engineering field more interesting with the design and layout process. Especially when it comes to new equipment and piping layouts. One of the benefits JDI offers is school reimbursement. I was able to take full advantage of this at the time.
A few years passed of working full-time and going to school part-time. Then my mentor informed me that he decided to pursue other interests as a career. It was a sad day to see him leave, but I knew it was the best thing to allow me to grow. After his departure, I was promoted to a designer position. Shortly after, I obtained my degree in the spring of 2015. Since then, I never looked back.
"Why JDI?" There are many reasons for me. The one I admire most is the creative freedom I have with the projects I work on. My department managers know I thrive with little attention. They give me a project and let me go. You do not get micromanaged at JDI. The expectation is that you will take ownership of your portion of the project. You're given a deadline, budget, and parameters of the project. The rest is up to you to make it happen and fulfill the client's expectations. We are allowed great freedom. I've seen people thrive in this culture but also die. The choice is up to the person if they can handle the freedom the culture allows. With great freedom comes great responsibility.
I'm going on 12 years at JDI and look forward to many more years.
– Adam Ruch